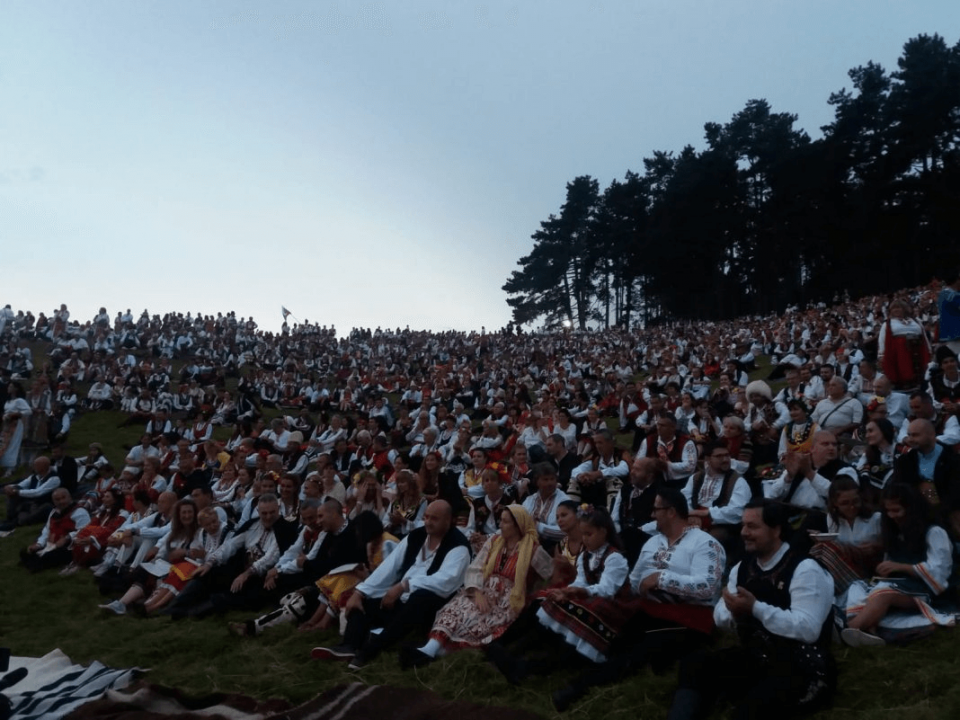 Connoisseurs of Bulgarian food from the country and abroad gathered in one place once again in August 2022. Then the International Festival of Folk Costume - Zheravna was held.
The dates of the Festival this year were August 19, 20, 21.
During these three days, guests from all over the country gathered on the meadows near Zheravna, dressed in traditional Bulgarian costumes.
This year, for the 14th time, the beautiful Zheravna has become the epicenter of Bulgarian folklore and traditions.
The requirement to participate in the festival was that everyone be in costume and not bring anything from the modern world.
The interesting thing is that during the festival, civilization in all its forms is prohibited - phones, sunglasses, handbags, baby carriages. Let everything be as it was 150 years ago.
Besides the opportunity to travel back in time, the participants also enjoyed a rich folklore program. As every year, the program is different. Many orchestras, folk performers, famous ensembles, folklore groups, nestinars and others took part.
The festival was created in 2008 on the idea of ​​Hristo Iv. Dimitrov - producer, choreographer and director of the National Folklore Ensemble "Bulgare".
As every year, we took part in the event as producers of Bulgarian folk costumes from the city of Plovdiv.
The company was established in April 1990 in the city of Plovdiv and for many years has been a leader in the production of children's formal and casual clothing for children from 0 to 12 years of age.
After a few years, in the course of its work, the company expands and complements its production with additional items and accessories. The acquisition of its own production bases for sewing, screen printing, embroidery, etc., makes "Pen Silhouette" even more competitive in all areas of its production.
Currently, the "Pen Silhouette" team makes traditional Bulgarian costumes from all the ethnographic regions of Bulgaria: Thracian, Shopian, Dobrudzhan, Northern, Rhodope and others.